On-Line Fourier Series Calculator
is an interactive app to calculate Fourier Series coefficients (Up to 10000 elements) for user-defined piecewise functions up to 5 pieces, for example.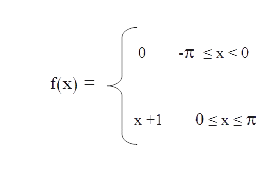 Produces the result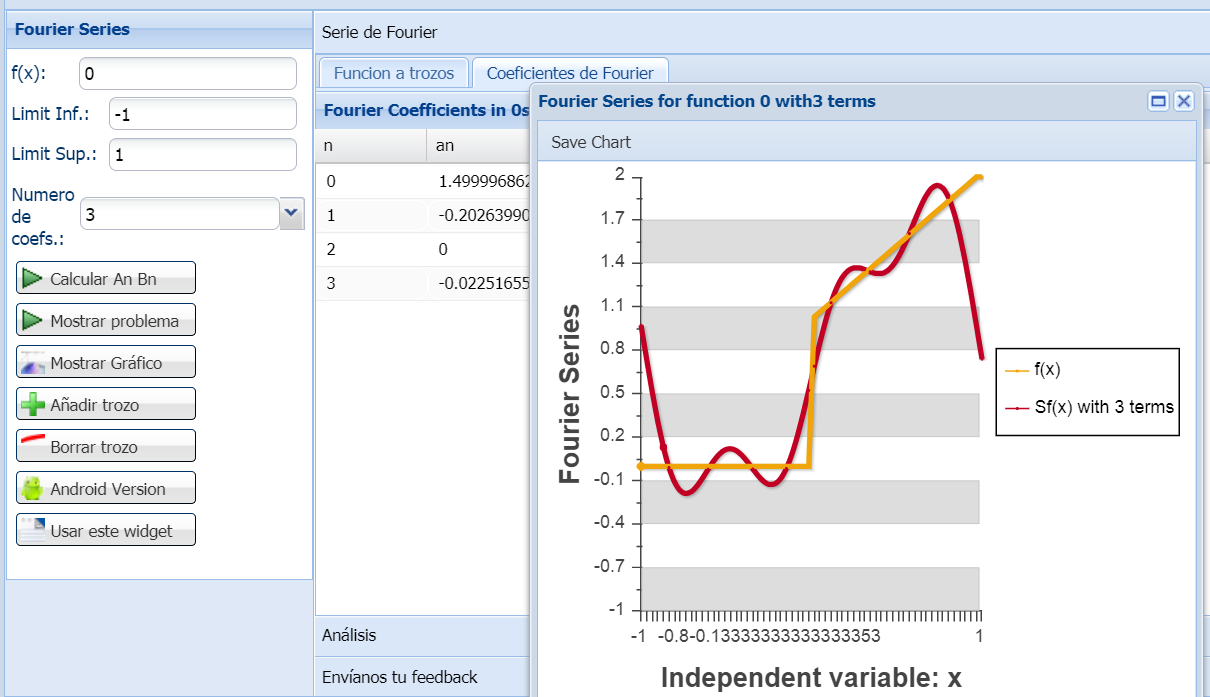 Note that function must be in the integrable functions space or L
1
on selected Interval as we shown at theory sections.
FourierSeries Calculator
calculates Fourier Coefficients, analytic and numeric integrals and it is usefull to plot 1-variable functions and its Fourier series on a generic user-defined interval.
Click here to access to Fourier Series Calculator