With application on-line Linear Eigenvalues Calculator user be solve on-line systems of linear equations, inverse matrix, LU decomposition, eigenvectors and eigenvalues and so on ...
Linear Eigenvalues Calculator allows on line calculations of Jordan Cannonical form too.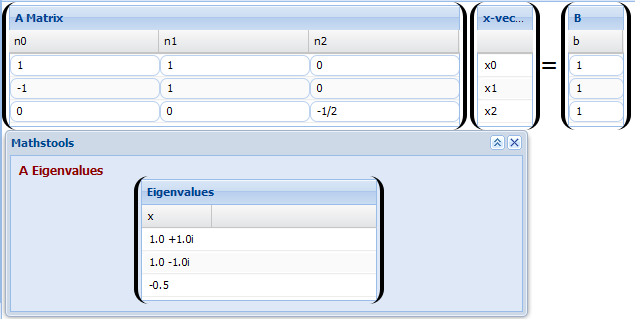 Eigenvalues Calculator uses the LU matrix decomposition. Note that when we talk of numerical analysis, solutions are subject to various error (truncation methods, and computer arimétic limitations) kinds, so solutions provided by this application should be taken as suggestions or assistance to perform calculations.
Click here to access to Linear Systems Solver